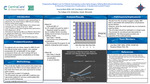 Description
Do patients who are obese, based on BMI>30 and are offered lumbar spine surgery, who undergo preoperative MI via telehealth to lose weight, compared to those who don't undergo MI have decreased postoperative complications at 30 days postoperatively?
Conclusions/Implications:
Results from this QI project suggest a higher BMI class is associated with postoperative complications-wound infection.
However, given the small sample size no conclusions could be drawn
This QI project should be replicated on a larger scale
The process for recruitment and intervention is established. The Neurosurgical providers are supportive of the continued study.
Keywords
Perioperative care, Obesity, Risk factors, Preoperative weight loss, Postoperative complications, Surgical site infections, Lumbar spine surgery
Disciplines
Other Nursing | Perioperative, Operating Room and Surgical Nursing
Recommended Citation
Welle, Amanda, "Preoperative Weight Loss for Patients Undergoing Lumbar Spine Surgery Utilizing Motivational Interviewing to Decrease Postoperative Complications: A Quality Improvement Project" (2022). Nursing Posters. 133.
https://digitalcommons.centracare.com/nursing_posters/133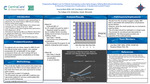 COinS